02/10/2015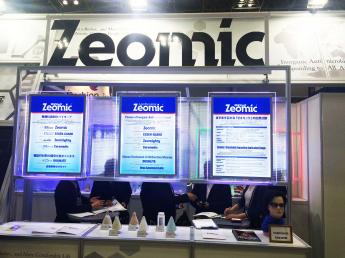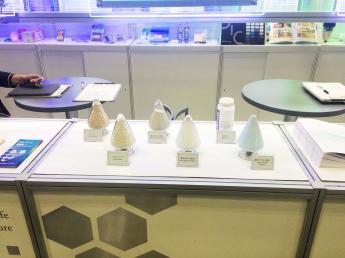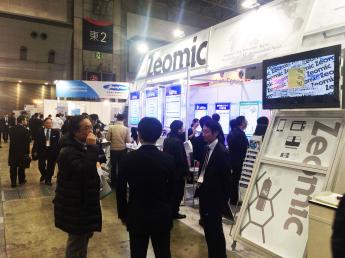 We participated in the Advanced Functional Material Exhibition named as "Neo-Functional Material Exhibition 2015" at the venue of Tokyo Big Sight from January 28, 2015 through January 30, 2015. This exhibition was held as general exhibition to simultaneously consist of 15 exhibitions including "Nano Tech 2015". The number of visitors was reported as 47,649 people in total.
The design of our exhibition booth is based on the concept of "silver," being aware of a key active ingredient of "Zeomic", our main brand of antimicrobial and deodorant materials. The spaces were well prepared in the booth for the categories to introduce not only "Zeomic" but "ESSEN-GUARD" as organic-inorganic hybrid antifungal agent, "DUSHLITE" as deodorant agent targeting aldehyde odor and "Ceramedic" as cosmetic preservative.
Visitors over 500 companies covering major general electronics enterprises, apparel, medical, cosmetics, chemical, general merchandise and other wide categories came to our booth. Lively conversations and discussions were made between visitors and our attendants over the topics like technical specifications of our materials represented by "Zeomic" as well as other potential technologies like adsorption . Some researchers showed strong interests to actualize such potential technologies we own.
It was a very good opportunity for us to be re-energized to proceed to further development taking advantages of our own inorganic synthetic technology . We believe that it is before long that we can introduce new functional materials to wider potential clients waiting in the world.