01/23/2015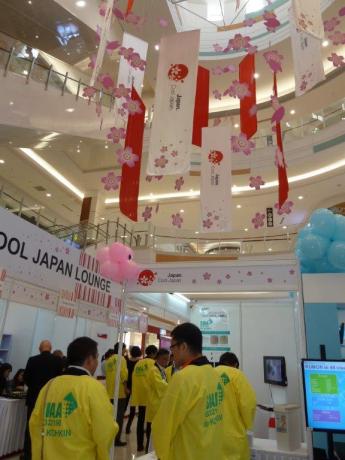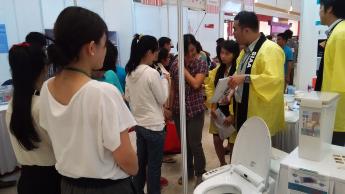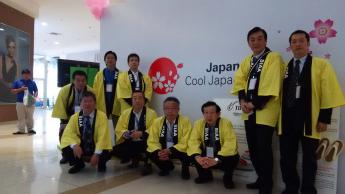 SINANEN ZEOMIC Co., Ltd. participated in "Cool Japan World Trial Exhibition 2014 in Vietnam" held between January 9, 2015 and January 11, 2015 at the Japan pavilion inside the AEON MALL No.2 in a suburb of Ho Chi Minh City, Vietnam.
This exhibition, in which over 30 companies/organizations joined, was held as part of "Cool Japan Project" receiving grants from METI under the name of "Cool Japan World Trial 2014". For that event, Society of International sustaining growth for Antimicrobial Articles (SIAA) was adopted as an exhibitor. Sinanen Zeomic Co., Ltd., as vice-chairman of SIAA, supported their booth operation at their exhibition.
The exhibition attracted a good crowd from Day 1. A great number of visitors showed a high interest to KOHKIN (antimicrobial) culture which was born in Japan. We will make every efforts to promote "KOHKIN" and ZEOMIC, our main brand as an inorganic antimicrobial agent more globally.
〔Cool Japan Project〕 Cool Japan Project, under Japanese government's international strategy, promotes Japanese companies dealing in products/services featuring Japanese original life and/or culture, targeting the developing countries which show remarkable growth. This project also aims at increasing the number of companies to move into such target markets as well as promotes the market share through the seminars and business matching events in the end.